For even the Son of Man came not to be served, but to serve...
We would love you to use the gifts God has given you to serve the body of Christ.

There are various ministries to serve in and the best way to get involved is to contact the person(s) that is in charge of the ministry.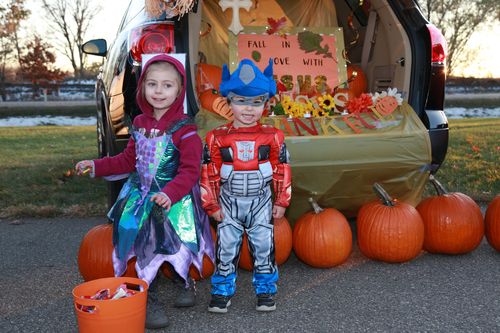 Children are a blessing and a gift from God. We recognize that it is our joy to care and teach them about the God of our salvation.
(Psalm 78)

There are many chances to volunteer your time and talent to caring
for these children and bringing forth the Gospel into their lives.

Email our Children's Ministry Director to get involved in our AWANA, Childcare, or Sunday School programs.
Access our childcare schedules below
It is the distinct honor and joy of Heartland Worship Ministries to serve the church of God here in Annandale by calling them to make their joy complete by offering praise and adoration to the only One worthy. The worship team is not merely a band of musicians; rather, it is a tool in the hands of a Savior who delights in his own glory and calls his people to partake of his joy (John 15:11).

All music members are to be current members of and in good standing with Heartland Evangelical Free Church (Hebrews 13:17). Members are expected to "work out their salvation" (Philippians 2:12) both on and off stage. Leading the body of Christ in corporate worship is a very visible role of leadership and thus demands that watchfulness and prudence be exercised by all team members so that the name and honor of Christ be maintained.

For each Heartland Sunday, an event requires a dedicated team of individuals technically trained to meet the needs of our sound board, computers, screens, and video. This team is essential to engage and connect the Heartland family to a heart of worship each week. We strive for excellence, so our gatherings are free from technical distractions.

You can view our worship ministry covenant below.
Email our Creative Arts Director and Technology Director for more information about serving.
There are always ways to serve at Heartland! From our serving committees to local community events, we would love to have you!

Email our church office for more ways to get involved with volunteering.